Paver Restoration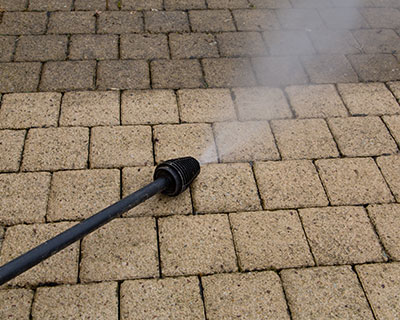 Restore the Beauty of Your Pavers with Expert Paver Restoration Services
Over time, exposure to the elements, foot traffic, and general wear and tear can take a toll on your pavers, causing them to lose their original beauty and appeal. At Krefta Landscape, we specialize in paver restoration services that bring new life to your outdoor surfaces. Our skilled team is equipped with the knowledge and expertise to revitalize your pavers, making them look as good as new.


Comprehensive Paver Restoration Solutions
Our paver restoration services are designed to address a wide range of issues that can impact the appearance and functionality of your pavers. Whether you have discolored, stained, or uneven pavers, we have the tools and techniques to restore their original charm. Our restoration solutions include:


Cleaning and Stain Removal: We employ professional-grade cleaning methods to remove dirt, grime, algae, moss, and other surface contaminants that can accumulate over time. Our team utilizes effective cleaning agents and pressure washing equipment to restore the natural beauty of your pavers.
Joint Stabilization: If the joints between your pavers have become loose or uneven, we can stabilize them to ensure a sturdy and uniform surface. We use specialized techniques and high-quality joint stabilization materials to strengthen the paver structure and prevent future shifting or settling.
Sealing and Protective Coating: To enhance the longevity and appearance of your pavers, we offer sealing and protective coating services. Applying a high-quality sealant or coating helps to prevent stains, moisture penetration, and color fading, keeping your pavers looking vibrant and protected against the elements.
Repairs and Replacement: If your pavers have suffered damage or are beyond restoration, our team can efficiently replace or repair the affected areas. We meticulously match the color, size, and texture of the existing pavers to seamlessly blend the repairs with the surrounding surface.
Experienced and Dedicated Team
At Krefta Landscape, we take pride in our experienced and dedicated team of paver restoration specialists. With our attention to detail and commitment to quality craftsmanship, we ensure that every restoration project is carried out to the highest standards. Our team stays up to date with the latest techniques and industry best practices, ensuring that your pavers receive the care they deserve.


Client Satisfaction and Communication
Customer satisfaction is our top priority. From the initial consultation to project completion, we work closely with you to understand your restoration goals and provide tailored solutions that meet your needs. We believe in open and transparent communication, keeping you informed throughout the process and addressing any questions or concerns you may have.


Restore the Beauty of Your Pavers Today
Ready to restore the beauty and functionality of your pavers? Contact Krefta Landscape to schedule a consultation and discuss your paver restoration needs. Let our expert team bring new life to your outdoor surfaces and transform your space into an inviting and visually stunning environment.