Welcome to
Krefta Landscaping, Inc.!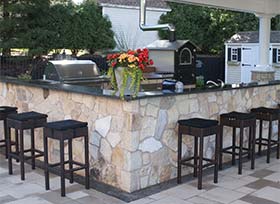 Krefta Landscaping is a family-owned company serving residential and commercial clients in Eastern Massachusetts. Established in March of 2005, we offer our customers an unrivaled commitment to professionalism, honesty and quality workmanship. We have a proven track record of success in creating outstanding landscape environments from the ground up.
When we perform work for you, expect a trained crew that is respectful of your property using the latest installation equipment and methods. We follow ICPI and NCMA guidelines for pavers and retaining walls installation. We truly believe that the small things can make a big difference, so we strive to be on-time, neat and efficient when working with you. Our goal is to be there when you need us. With a steadfast commitment to quality and customer satisfaction, we stand behind all of our work, from hardscape to shrubs and trees, with a firm guarantee.