Landscape Design Pricing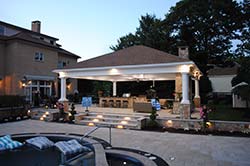 You know a great landscape design when you see one. It is perfectly laid out, well balanced and functional. Would you like the same for your yard? Then contact the team at Krefta Landscaping. We provide a full range of landscaping and hardscaping services throughout Eastern Massachusetts.


Enjoy the Benefits of Professionally Designed Landscapes
Increases the aesthetic appeal of your property
Boosts property value
Ensures a low maintenance landscape
Plants and shrubs thrive because professionals have chosen them for your location
Luxuriate in your landscapes because they are so much more enjoyable
One Contractor from Idea to Installation
Your ideas and goals matter to us. Our professional designers will sit down with you and work out what you desire from your outdoor environment. Our team listens and then uses the latest and most advanced landscape design software to give you innovative and creative designs.

Feel free to collect ideas by cutting out pictures from magazines or perhaps browse our project gallery to see some of our unique creations. We want to know your wish list. Whether it is something as practical as rain water harvesting or as helpful as a heated driveway, our designers will guide you all the way through from planning and design to installation and maintenance.


Green Landscaping Solutions
If you are looking for sustainable landscaping solutions or have environmental restrictions, we can assist you by conducting a site analysis and creating of a well thought out design that takes into account the conditions of your specific environment. The proper placement and selection of plantings and hardscape materials will be chosen to align with your environmentally-friendly goals, yet achieve a beautiful, balanced and stunning end product.

Contact us today by calling 781-249-0012 or go to the Request a Consultation section of our website. We will send out one of our landscape designers to your property. Let us take all the stress and hassle out of your landscape project. Sit back and watch all your visions come to life.


Krefta Landscaping Professional Landscape Design Services
Service
Number
Services Ala Carte
Description
Ala Carte
Pricing
1
Landscape Consultation

(If Krefta Landscaping is selected for Design Development and Installation, this fee will be deducted from the final project payment.)

Discuss existing landscaping, desires and needs; determine site issues such as water drainage, site screening and landscape repair. Written recommendations would include site analysis.
$400
Promo code 4590
$400 off
2
Design Development
Includes Master Landscape Plan, site condition, inventory analysis, perspective/elevation/site drawings and project cost estimation
$2,000-
$5,000
Please Note: Upon agreement between both parties, pricing is subject to change
depending on site complexities and project requirements.
Meet Our Design Team
Edson Krefta, Owner/Landscape Designer & Project Manager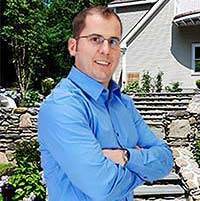 Edson founded Krefta Landscaping, Inc. in 2005. He brings over 30 years of experience in the landscaping business. As a boy he was responsible for selecting plantings for landscaping companies. His extensive industry experience and the sheer joy of working with his crew to create beautiful and functional environments moved him to start his own company. A company committed to outstanding customer service, honesty and quality workmanship.

Edson is continually seeking new ways to improve project efficiency by researching and incorporating the latest industry best practices, new technologies and equipment.
When he takes a break, he enjoys spending quality family time with his wife and daughter. One could say that moss does not grow on this one (well, unless he planted it).
Holly Samuels, Landscape Designer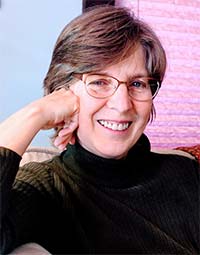 Holly Samuels is a Certified Landscape Designer working in the Metrowest Boston area. She did her training at the Landscape Institute at the Boston Architectural College. Her focus is on creating beautiful outdoor environments that encourage people to spend time outside enjoying nature in a landscape that supports healthy ecological function and environmental sustainability. She serves on the board of the Association of Professional Landscape Designers, New England Chapter, and is also a member of the Ecological Landscaping Association, the New England Wildflower Society, and is a certified Massachusetts Master Gardener. She also serves as a volunteer Conservation Steward for the Town of Lexington where she spends her free time restoring a conservation near her home.



We Provide Services to the Following Cities and Towns in Massachusetts: